Net zero carbon buildings will be an essential requirement for all nations who will achieve net zero carbon emissions targets in 2050. Our buildings are responsible for a large proportion of carbon emissions, and will have to be reduced in order to reduce the impact of climate change.
We were fascinated by the ideas in the video below. Take the "the Earthship Underground House Tour". Watch the video and then we hope you will be enthused enough to want to read the further information we have put together below about Net Zero Carbon Building.
There is clearly a huge amount of work to be done globally to implement building policies which result in the sort of low carbon construction and operation seen in the video above.
An undertaking being called the "Net Zero Carbon Buildings Commitment" calls on businesses, organisations, cities, states and regions to reach net zero carbon operating emissions within their portfolios by 2030, and to advocate for all buildings to be net zero carbon in operation by 2050.
Governments will need to seek to recognise and promote advanced climate leadership in decarbonising the built environment, to inspire others to take similar action, and to remove barriers to implementation.
It aims to maximise the chances of limiting global warming to below 2oC and reduce operating emissions from buildings (currently 39% of energy-related CO2 emissions) through the five components of the Commitment framework: COMMIT, DISCLOSE, ACT, VERIFY, ADVOCATE. via www.worldgbc.org
Net Zero and the Major Enabler – World Green Building Council
The World Green Building Council, and the Green Building Councils participating in the Advancing Net Zero project (project steering committee), are dedicated to supporting market transformation towards 100% net zero carbon buildings by 2050. A new infographic [on their website] highlights [the proposed framework] including key target dates, definition for net zero carbon buildings, the action pathways being taken by our GBCs, and the key principles that are guiding their actions. These principles ensure alignment and commonality across global markets, whilst enabling specific market applications.
Is Net Zero Possible in Urban Locations Where Land is Scarce?
WorldGBC recognises that in most situations, net zero energy buildings, i.e. buildings that generate 100% of their energy needs on-site, are not feasible. Therefore, buildings that are energy efficient, and supply energy needs from renewable sources (on-site and/or off-site) is a more appropriate target for the mass scale required to achieve Paris Agreement levels of global emission reductions.
The WorldGBC definition of a net zero carbon building is a building that is highly energy efficient and fully powered from on-site and/or off-site renewable energy sources. via www.worldgbc.org
Zero net site energy use In this type of ZNE, the amount of energy provided by on-site renewable energy sources is equal to the amount of energy used by the building. In the United States, "zero net energy building" generally refers to this type of building. Zero net source energy use This ZNE generates the same amount of energy as is used, including the energy used to transport the energy to the building. This type accounts for energy losses during electricity generation and transmission.[8] These ZNEs must generate more electricity than zero net site energy buildings.
Net zero energy emissions Outside the United States and Canada, a ZEB is generally defined as one with zero net energy emissions, also known as a zero carbon building(ZCB) or zero emissions building(ZEB).
Under this definition the carbon emissions generated from on-site or off-site fossil fuel use are balanced by the amount of on-site renewable energy production. Other definitions include not only the carbon emissions generated by the building in use, but also those generated in the construction of the building and the embodied energy of the structure. Such a status depends on how a utility credits net electricity generation and the utility rate structure the building uses.
Net off-site zero energy use A building may be considered a ZEB if 100% of the energy it purchases comes from renewable energy sources, even if the energy is generated off the site. Off-the-grid Off-the-grid buildings are stand-alone ZEBs that are not connected to an off-site energy utility facility. They require distributed renewable energy generation and energy storage capability (for when the sun is not shining, wind is not blowing, etc.).
An energy autarkic house is a building concept where the balance of the own energy consumption and production can be made on an hourly or even smaller basis. Energy autarkic houses can be taken off-the-grid. By the building-grid interaction, the Net ZEBs becomes an active part of the renewable energy infrastructure.
This connection to energy grids prevents seasonal energy storage and oversized on-site systems for energy generation from renewable sources like in energy autonomous buildings. The similarity of both concepts is a pathway of two actions: 1) reduce energy demand by means of energy efficiency measures and passive energy use; 2) generate energy from renewable sources. via en.wikipedia.org
United Kingdom Involvement in the World Green Building Council (WorldGBC) Net Zero Carbon Buildings Commitment
The UK has passed into law a target to cut greenhouse gas emissions to net zero by 2050.
A framework for achieving net zero carbon buildings has been developed by the UK Green Building Council. It incorporates both the emissions from construction as well as the emissions from operational use.
This will help the UK with its goal to become net zero by 2050, as announced by the Prime Minister Theresa May in June. via educationbusinessuk.net
From November 2018 to March 2019, UKGBC brought together an extensive range of industry stakeholders, including a task group, to build consensus on a framework definition for net zero carbon buildings in the UK.
The primary focus of the framework is to set in place a path to achieve net zero carbon buildings in both construction and operation (in-use energy consumption), whilst beginning to provide direction for addressing whole life carbon in the industry. via www.ukgbc.org
United States Developments in Net Zero Carbon Buildings
Amid growing concerns about rising energy prices, energy independence, and the impact of climate change, statistics show buildings to be the primary energy consumer in the U.S. This fact underscores the importance of targeting building energy use as a key to decreasing the nation's energy consumption.
The building sector can significantly reduce energy use by incorporating energy-efficient strategies into the design, construction, and operation of new buildings and undertaking retrofits to improve the efficiency of existing buildings. It can further reduce dependence on fossil fuel derived energy by increasing use of on-site and off-site renewable energy sources.
The concept of a Net Zero Energy Building (NZEB), one which produces as much energy as it uses over the course of a year, recently has been evolving from research to reality. Currently, there are only a small number of highly efficient buildings that meet the criteria to be called "Net Zero". As a result of advances in construction technologies, renewable energy systems, and academic research, creating Net Zero Energy buildings is becoming more and more feasible. via www.wbdg.org
In June 2010, the National Renewable Energy Laboratory (NREL) completed the construction of Phase 1 of their Research and Support Facility (RSF). Located in Golden, Colorado, the RSF is currently the largest NZEB in the U.S. The 220,000 sq.
Numerous energy efficiency strategies were implemented including incorporating advanced heat recovery technologies that were developed and designed by researchers at the Lab and installing 1.6 megawatts of photovoltaic power on the campus through a Power Purchase Agreement. Additionally, daylighting, natural ventilation, and a next-generation, energy efficient data center are among the other energy features of the building. via www.wbdg.org
Summary
Buildings are one of the biggest sources of greenhouse gas (GHG) emissions, accounting for over half of total city emissions on average, and a significant source of air pollution. Currently, half a million people die each year due to outdoor air pollution caused by energy used in buildings.
Delivering on the goals of the Paris Agreement, which science tells us we must, requires urgent and dramatic action to cut emissions from buildings.
Net zero carbon buildings are green and healthy buildings. They use energy ultra-efficiently and are supplied by renewables. They are comfortable homes where money isn't wasted on energy bills, productive workplaces insulated from extreme temperatures, and healthy schools free from dirty air.
Conclusion
Action is needed today, because most buildings will be standing for generations to come. Missing this opportunity locks in the problem for our children and grandchildren, but delivering on this commitment will provide benefits for our citizens to enjoy long into the future. From lower energy bills for all, including our most vulnerable citizens, to reduced greenhouse gas emissions and cleaner air, the positive impacts of action are undeniable.
Simply put, Net Zero Carbon means overall not speeding up the global warming. In details, it means that a project's life-cycle greenhouse gas emissions from all sources sum up to zero, or less. Commercially speaking, net zero carbon matters because leading construction clients and cities ask for it. You do not have to believe in global warming, or that it is important, to respond to market demands. via www.oneclicklca.com
---
---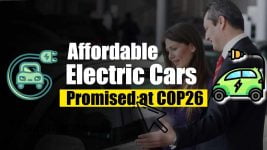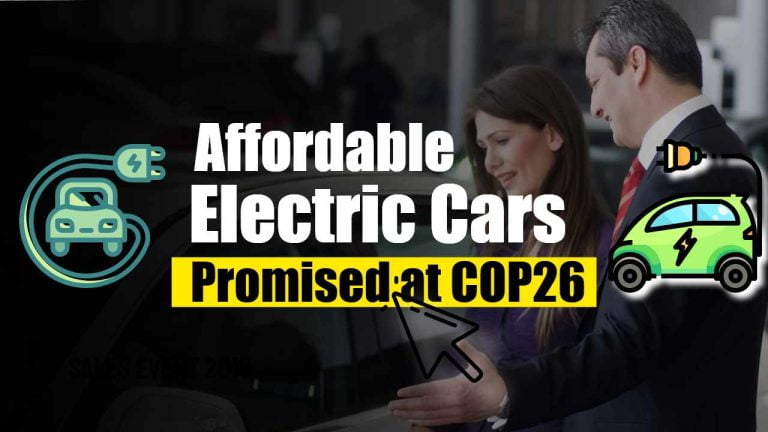 Affordable electric cars have been promised at COP26. The UN Climate Change Conference 2021 in Glasgow has committed to making zero-emission vehicles "affordable for everyone." As governments attempt to limit transportation's role in global warming, UN climate negotiations have agreed on a programme to make electric automobiles and other zero-emission vehicles available and affordable in […]