'An issue to unite us': How climate action became the common ground for the fractured UK. A major study debunks the view that climate change concern is the purview of an 'elite' group in the UK, but warns policymakers and businesses that they need to nurture the mandate in support of climate action.
'
Eco-woke', 'puritanical', 'elitist', 'neo-Luddite', 'collectivist eco-warriors'. Those are just a few of the barbs aimed this week at anyone welcoming the government's sweeping new plan to deliver a "Green Industrial Revolution" from the comment pages of some of the country's most influential newspapers. Business groups and environmental campaigners may have broadly welcomed the government's green ambitions, but leaders in the Telegraph and Mail took a different tack, warning the Prime Minister that he risked by betraying the working-class voters who helped secure his election victory last year by embracing an "elitist" agenda that is of little interest to northern seats.
It is an argument that deserves consideration, especially when a voter backlash against rising energy costs or clean technologies could quickly undermine the government's commitment to the net-zero mission just as happened under David Cameron's coalition government. British public opinion is undeniably polarised on a host of issues after years of political turbulence, but is concern over climate change and engagement with clean technologies really divided along culture war lines?
The answer from major new polling and public engagement exercise is a resounding "no". Yes, climate policies need to be carefully thought through and effectively executed, but the idea that interest in climate action is the preserve of a wealthy, liberal, elite could not be further from the truth. In reality, people of all ages, political persuasions, and backgrounds are united in a shared concern about climate change.
That is the topline conclusion of a huge new study published yesterday by non-profit Climate Outreach, the European Climate Foundation, pollster YouGov, and research outfit More in Common which delivers a major blow to the argument that climate change is an ideological or middle-class agenda in the UK.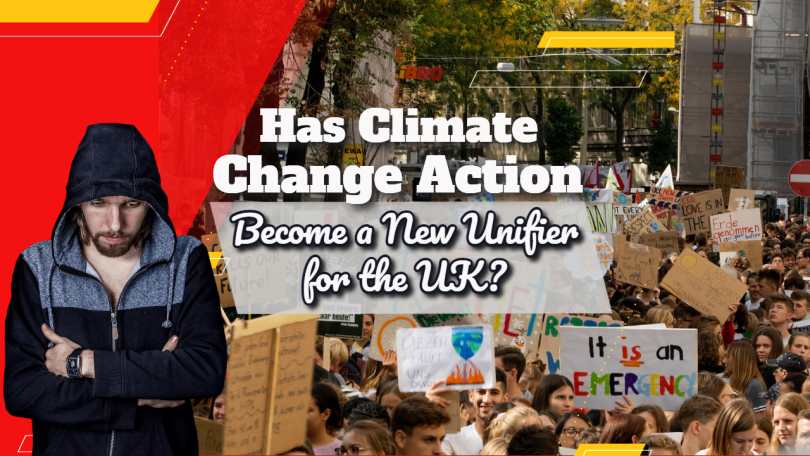 The analysis, billed as one of the most comprehensive studies ever undertaken into British perceptions of climate change, refuses to carve people up across traditional lines – left and right, north and south, leave and remain – and has instead grouped the British public into seven different segments based on core beliefs shared in more than 60 hours of focus groups.
It reveals that while there are significant differences in the way people engage with climate change, concerns about climate pervade all seven segments. From the 'loyal nationalists' concerned about crime and immigration to the pro-immigration 'progressive activists', the report found that certain values and ideas, including protecting future generations, creating a healthier society, and preserving the countryside held "almost universal resonance" for all groups.
"The segmentation underpinning Britain Talks Climate reveals a public that is deeply fractured but not deeply polarised, with climate change emerging as an issue to unite us," the report notes.
The analysis found 60 per cent of respondents agreed the UK was already feeling the effects of climate change. Meanwhile, nearly two-thirds of respondents said the UK could be one of the most ambitious countries in the world when it came to tackling the issue. And the overwhelming majority of more than 10,000 respondents rejected the assertion that caring about climate change was the purview of "rich, white, middle-class people".
Joss Garman, executive director of European Climate Foundation, emphasised that the study had revealed that climate denial was "virtually extinct" in the UK and noted that Westminster needed to pay closer attention to the public's appetite for climate action. "Data makes clear that policymaking must catch up with public desire for action," he wrote on Twitter on Wednesday. "Overall around 60 per cent want the party they voted for in 2019 to do more on climate and the environment. Just seven per cent want them to do less."
Garman stressed that the findings had also debunked the commonly held view that huge parts of the British populace – in particular the dozens of seats in traditional Labour heartlands that switched to the Conservatives at the last election – were opposed to climate action. "Far from being hostile to climate agenda as often characterised by certain Westminster pundits, Red Wall voters are amongst MOST concerned about the issue," he said. "88 per cent concerned to some extent, and the 'very concerned' are 10 pts higher than average."
All seven segments identified by the researchers pointed the blame at big polluters for causing climate change and said they chiefly held these companies and the government responsible for tackling the problem. However, there was less agreement over the extent to which climate action should involve foreign governments, with 'backbone conservatives' sceptical of international institutions and multilateralism, while 'disengaged traditionalists' saw climate as a problem for foreign governments to deal with.
Meanwhile, all groups acknowledged some positive aspects of the Covid-19 lockdown – for instance, fewer vehicles clogging roads leading to cleaner air and louder birdsong – and admitted the pandemic had increased their awareness of the need to protect themselves and the health care system from future climate impacts.
However, public opinion about whether climate change should be prioritised in the recovery to the pandemic was more mixed, with financially secure and left-leaning segments supporting a green recovery, whereas disengaged and right-leaning segments were less supportive. However, none of the seven groups said they wanted to go back to so-called 'normal' after the health crisis subsided.
'Backbone conservatives', 'disengaged traditionalists', and 'disengaged battlers' were consistently the least worried about climate change and environmental issues and least likely to engage in low carbon behaviours. However, the latter two categories, which are among the less affluent groups, were also likely to have the lowest carbon footprints.
The researchers hope the findings, and its more nuanced presentation of British society, will help climate communicators, campaigners, and policymakers engage more effectively and sensitively with different factions and thus build the public mandate for climate action – a mandate that is widely regarded as essential to the success a string of climate policies that will flow from the '10 point' climate plan announced this week by the government, such as the phase-out of new petrol and diesel vehicles by 2030.
"The government's 10 point climate change plan is full of ambition, but turning the plan into reality will rely on strong and consistent public support across the country, not just among Guardian readers, but among communities left behind, with communities whose identities feel threatened or disempowered by traditional climate change narratives," Climate Outreach's executive director Jamie Clarke reflected during a webinar event in December 2020.
The high profile protests in France over fuel tax hikes in 2018 are a cautionary tale for policymakers that underscores the critical need for a strong social mandate for climate action, Clarke added. "We are not going to achieve the rapid societal changes we need to address climate change without consent and participation of citizens," he explained. "Climate policies and behaviour change initiatives have failed across the world when the public has not been on board, for example with the 'Gilet Jaunes' in France and the fuel duty protests in the UK. But we've also seen when the public gets on behind action on climate change, dramatic political and behavioural shifts can and do happen."
Thankfully, this week's study underscores how all segments of British society are 'persuadable' on climate action if campaigns are designed carefully, concluding unequivocally that there is "no culture war on climate change" akin to the divisions that hamper climate action in the US.
The authors stress that climate advocates have a responsibility to maintain this relatively collegiate approach to climate issues. "The challenge is now to maintain the non-partisan nature of climate change, avoid the culture war dynamics that bedevil so many other social issues and transform public concern into action and commitment", the report notes.
Many of the conclusions of the study have been backed up by a separate investigation into attitudes towards climate published this week by the Global Challenges Foundation, which revealed that climate change featured in all the top three most urgent risks cited by respondents across all countries surveyed, including the UK, China, US, Germany, Russia, Brazil and Australia. The study also found that an overwhelming majority of people regard climate change as a potentially "global catastrophic risk".
Summarising the United Kingdom's New-found Conviction for Climate Change Action
The detailed analysis highlighted this week should explode any lingering doubts in policymakers' minds that climate change is not a universal concern, regardless of the narrative being peddled by some politicians and media outriders that it is a largely middle-class or left-leaning agenda. As the government, businesses, and investors gear up to deliver the 'Green Industrial Revolution' promised by this week's 10 Point Plan, they would all do well to consult Climate Outreach's open-source toolkit and consider how best to nurture a strong public mandate for climate action as the country embarks on a net-zero mission that will transform so many aspects of the economy.
This article first appeared on Business Green
---
---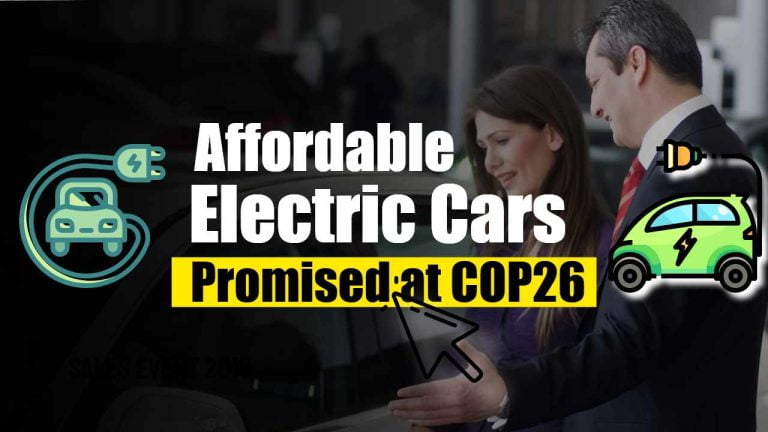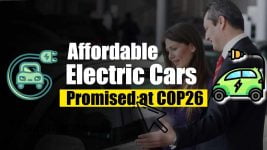 Affordable electric cars have been promised at COP26. The UN Climate Change Conference 2021 in Glasgow has committed to making zero-emission vehicles "affordable for everyone." As governments attempt to limit transportation's role in global warming, UN climate negotiations have agreed on a programme to make electric automobiles and other zero-emission vehicles available and affordable in […]